You are going to profit from the wealth of information we are going to share with you in this document.
In our experience, we have learned that the best price comes from the best preparation. As your real estate adviser it is our intention – via this document – to help you maximise your price and to make the sale of your property an enjoyable and rewarding experience.
It's important that we keep our eyes on the prize. The prize is securing the best possible price for your home. Your profit will be realised when we attract a buyer, who will inspect the home then obtain a building and pest report that will influence the final decision to buy or not.
With this understanding we have constructed this document in a way that clearly works to our final moment of truth.
So let's get started with Maintaining & preparing your home for profit.
The Stakes
YOUR HOME IS YOUR GREATEST ASSET
In life and real estate it is often said that your principal place of residence is possibly your biggest asset. As a passionate industry professional I find this true for so many people in the
community whom get the chance to represent.
With this in mind it is important that as a property owner you do all you can to maintain the property throughout its lifetime to protect and grow your asset, so at the time of eventual sale
you receive the best possible cash profit from your investment.
YOUR HOME COULD DELIVER YOU A TAX-FREE WINDFALL
Selling your home is a valuable opportunity for wealth and profit. Unlike other financial investments your principal place of residence is free from capital gains tax and stamp duty.
Therefore, a chance of a tax-free gain is rare and should be seized with both hands.
SELLING IS A ONE-OFF OPPORTUNITY FOR CASH
Selling your home presents a unique opportunity to make a chunk of money without you having to sweat for it. Typically every dollar your home sells over the perceived market value is worth two dollars of your hard-earned labour.
For example if you secure a price $10,000 over reserve – that saves you
having to earn $20,000 pre-tax to have that $10,000 in your hand.

If $50,000 is achieved over reserve, you would have to earn $100,000
pre-tax to have that $50,000 in your hand.
Secure the dollars you deserve for the property you own. You get only one chance to sell for profit and then the value passes on to the next owner – so make the most of it!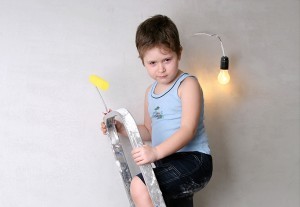 CLEAN AND SPARKLING HOMES SELL WELL
If you do the work for a potential buyer and your property is clean, crisp, complete and:
is well maintained and freshly painted
has manicured lawns and the gutters and downpipes are free from rust and holes
has eaves that are spotless and fresh
this could have a significant impact at sale time.
You could earn more than $60,000 to $100,000 over reserve. The magic happens when you take the hard work out of the equation. Everyone is so busy, potential buyers are prepared to pay for somebody else's sweat and effort. Profit from that.
A HOME THAT DOESN'T REQUIRE WORK IS AN ATTRACTIVE PROSPECT
Maintaining and preparing your home for profit is a successful strategy for everyone involved. Often incoming purchasers are stretched to their limit and would not qualify for a renovation loan.
This is the reason why people will pay more for a finished, neat and well-maintained property.
A bank will loan on a property's actual current value. A bank does not favour lending on unfinished or damaged properties. However, if the property has a clean bill of health, the new purchaser is effectively getting a renovation loan on a product with no risk. It's a win, win.
Planning for profit
Keep your eye on the prize. You want to create the best possible home to attract the best possible buyer for the best possible price.
When preparing their home for sale, some people redraw on the current loan to complete repairs quickly. Other people take a longer-term approach. We suggest making a list and spending the months ahead of time of a possible sale, project managing the repairs with a slow and steady budget approach.
1. Buy a hard-cover note book and allow two pages per area and start making the to-do list of repairs
Front entry
Driveways & gardens
Bedrooms
Lounge
Kitchen
Bathrooms
Laundry
Decks
Pergolas
Verandahs
Garages
Pool
External
2. Think like a purchaser
The golden rule of thumb is – if something needs to be repaired – fix it! Walk through and be picky – try and see what a potential purchaser will see, not what you have overlooked for
years. Make a list of repairs and improvements that need to be made.
Buyers will mentally add up their perceived costs of repairing all those minor flaws and end up with an amount that is generally much higher than your actual costs will be. You may believe
the repairs are insignificant, however the buyer may question the maintenance and upkeep of the rest of the property. Necessary, noncritical minor repairs and perceived owner neglect will
either lower the price or lengthen the time to sell.
Look at the colour palette that you have used in your home. If you have used striking, bold colours, it might be time to neutralise them. Your objective is to make your home appeal to
the largest possible segment of the market. Ask yourself, "How many prospective buyers would feel able to move into my home with their own furniture and not want to replace the carpet or
repaint the walls?" Position your property on the market to be as liveable to as many people as possible.
The market is always driven by buyer demand and the average buyer will have difficulty looking beyond bright carpeting and/or bold wallpapers.
3. Take photos of the repairs and stick them in your book
Your repair and maintenance book will become your profit bible. Take the book with you to your home improvement store (e.g. Bunnings or Masters) to save time, money and energy.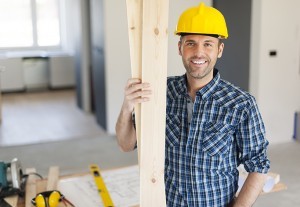 4. Dedicate four pages to your trades' service directory
At the back of your notebook, list the contact numbers and details for all the plumbers, plasterers, painters and associated trades you will need.
5. Walk through again
Once you have done the walk through, walk through again and see what you may have missed…
LOOKING FOR MORE TIPS?
Get the full FREE booklet by filling in the form below using the code: "PREPARING HOME FOR PROFIT"