(Click image to enter)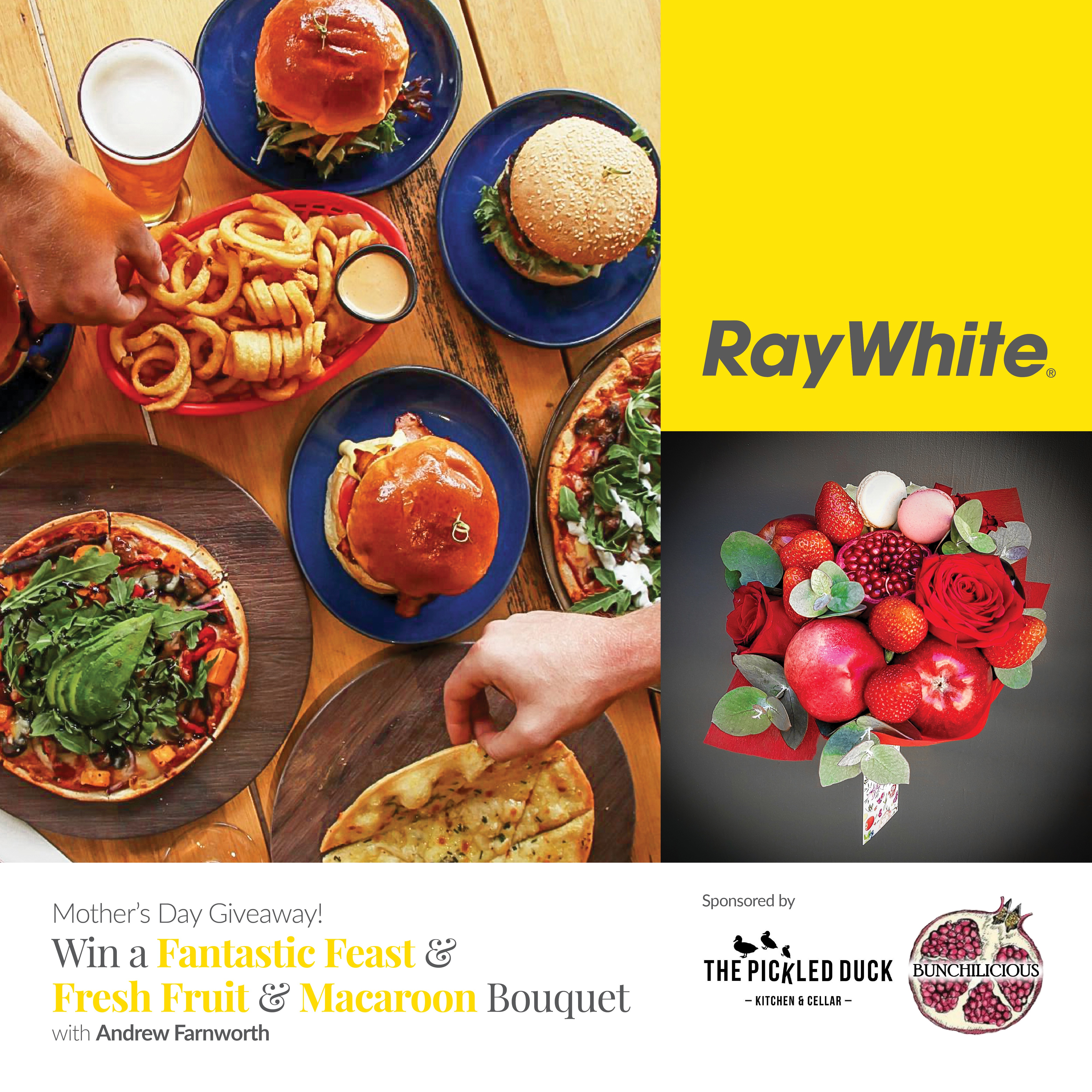 $50 GIFT VOUCHER
by The Picked Duck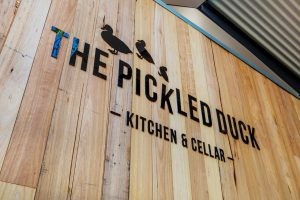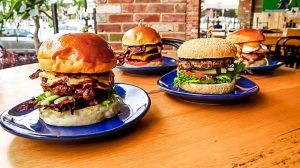 "Whether you're after one of our gourmet pizzas, burgers or hearty salads, The Pickled Duck has something to fit the bill.
To ensure our burgers are at their best, we blend a selection of quality cuts of meat, seasoned with sea salt and freshly ground pepper. They're then char-grilled so you'll taste the true quality of our grass-fed burgers.
From our range of wickedly sweet dessert pizza, churros, gelati and more, you can be assured that our dessert menu is all it's quacked up to be!"
– The Pickled Duck
FRESH FRUIT & MACAROON BOUQUET
by Bunchilicious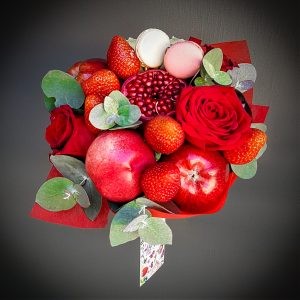 "Bunchilicious is the newest alternative trend in gift giving!
Beautiful arrangements that both excite and entice most senses on every occasion.
The smell of the wonderful aromas, the taste of the delicious fruits and chocolates,
the heaviness of the bouquet and the pretty sight of the bouquet itself."
– Bunchlicious
Our Sponsors: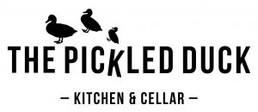 The Pickled Duck
A: 993 North East Road, Modbury SA 5092
T: 08 8265 0203
W:https://www.thepickledduck.com.au/
F:https://www.facebook.com/pg/ThePickledDuck
I: https://www.instagram.com/thepickledduck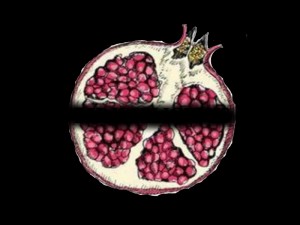 Bunchilicious
A: Toorak Gardens, Adelaide SA 5065
M: 0451 356 357
E: bunchilicious@gmail.com
W: https://bunch-ilicious.com.au
F: https://www.facebook.com/bunchilicious
I: https://www.instagram.com/bunchilicious_australia
TERMS AND CONDITIONS
Duration
Entries shall be accepted from Monday 16th April 2018 – Thursday 10th May 2018 (ACST)
The winner will be notified via Facebook on Thursday 10th May 2018 by 5pm (ACST).
Entry
Entry is free and the competition is open to all South Australian residents only, however:
a. If the entrant is under the age of 18, they must obtain the prior permission of their legal parent or guardian over the age of 18 to enter. The parent or guardian of the entrant must read and consent to all Terms and Conditions. The parent or guardian may be called to verify consent.
b. If you are an employee of Ray White – Golden Grove, Greenwith, Salisbury, Pickled Duck and Bunchilicious you are not eligible to enter.
c. If you are the winner, you must be in the Adelaide region or be able to arrange someone to pick up the prize
To enter, individuals must correctly complete the task as outlined in the competition instructions during the promotion period. Entrants must follow the following steps to be eligible:
Step 1. "LIKE" the Andrew Farnworth Ray White Real Estate page
Step 2. "LIKE" the Pickled Duck and Bunchilicious
Step 3. LIKE the post and TAG your friends in the comment box
Individuals who submit entries will be deemed to accept and be bound by these terms and conditions.
One winner will be chosen using a random winner generator. Entries must be the original, independent creation of the entrant and free from any third party claims, including copyright or trademark claims. Entries must not: (i) have been published previously; (ii) contain information that is discriminatory, defamatory, and offensive or infringes any law or regulation.
Information on Prize